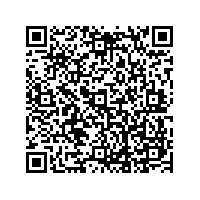 Why did we develop it?

In order that you can view the new and already known sites, objects and motifs with a fresh perspective during our walks and discover the past and present of your neighbourhood in an entertaining and adventurous way.
In order that you don't have to bother with maps and guidebooks since it is a GPS-based audio tourist guide.
In order that you always know where you are going and feel like home during your travel.
In order that you always have an up-to-date travel guide at hand.

What do we offer?

You can standalone discover the city during our one- or two-hour-long enjoyable walks.
You can get from one point to another by the help of voice instructions while walking.
We give you offline interactive maps, therefore, you do not have to pay for the Internet (e.g. roaming).
On your way, you can find useful places as well (e.g. restaurants, entertainment, shops, etc.) on the map.
You can use it in various languages.

How you can get it?

You can download the software in the application stores of iPhone and Android. Please use the 'Download' page for help to the direct access

How to use it?

As it is an audio guide, just put it in your pocket, and it will help your discovery by voice instruction from one sight to the next. You will be presented all relevant multimedia information (detailed description, pictures and audio records) and stories at the right time and place (since GPS exactly determines your location).

SHARE YOUR EXPERIENCES

While using the map, the program will automatically track your route. At any point you can capture a "Moment" - why not take a picture, record a voicememo or take a note of something which catches your eye. When you have finished your sightseeing you can save this Track. You can upload this Track to our website. This way you can share your experiences with your friends and give them a personalised virtual tour of the city!
Now, you can virtually fly our walks by using 3D map as well!